We currently offer two membership plan options: Our Unlimited plan and our Monthly plan.
Unlimited Plan
With our Unlimited plan you can download as many patterns as you like from our pattern catalog, whenever you like. You have full access to the Community forums, monthly sewalongs, member-exclusive pattern bonuses, Design Your Wardrobe, online community events, and discounts at indie fabric shops. Two new patterns are released on the first day of each month and are exclusive to members during the first month. The annual Unlimited plan is $180/year. It is billed annually and automatically renews each year.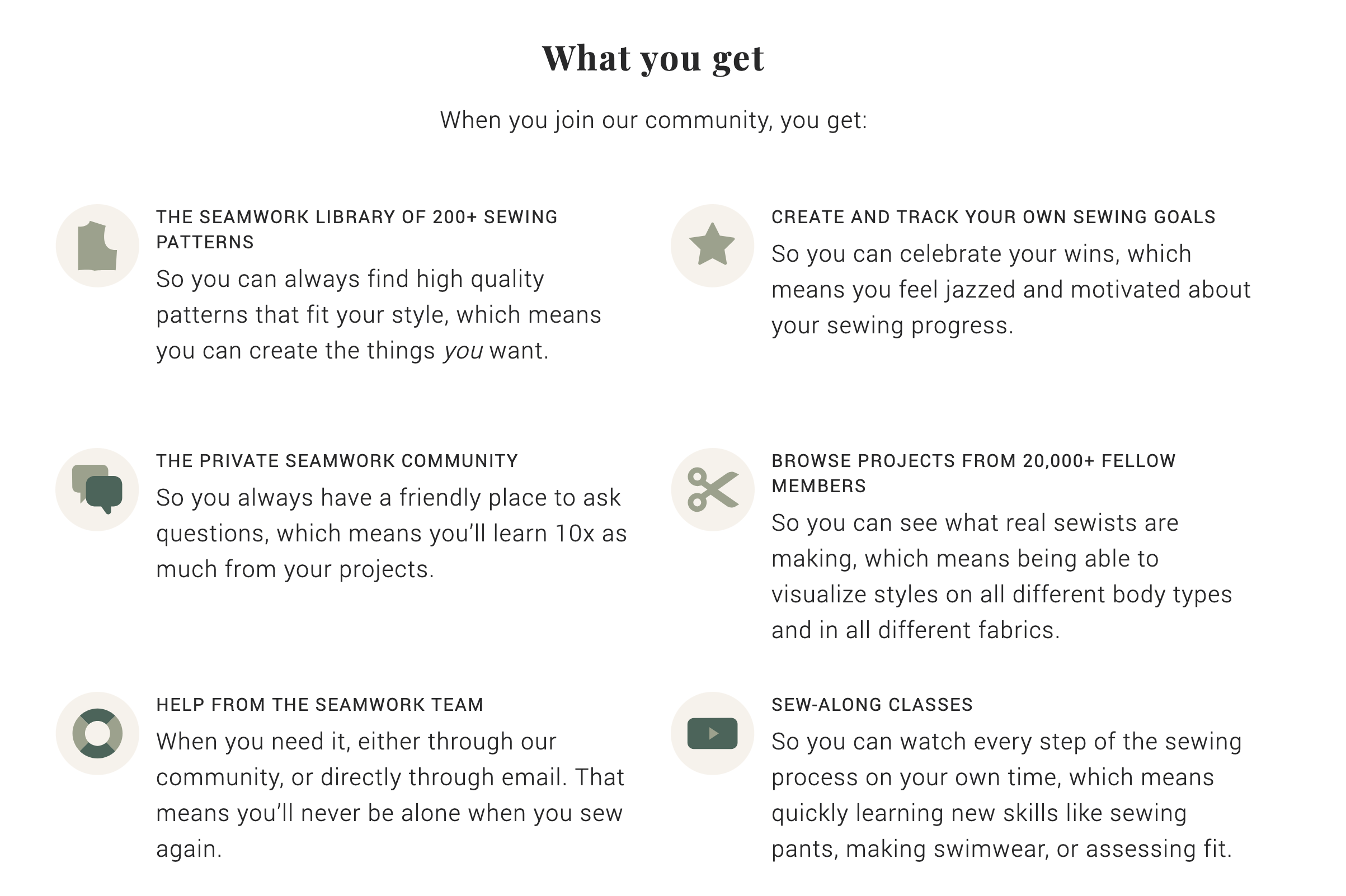 Monthly Plan
With our Monthly plan you get access to all of the above, except the number of patterns you can download is limited to the number of credits you have. The Monthly plan is billed monthly at $16/month and automatically renews each month.
How Credits Work
As part of your monthly membership, you earn 2 credits on the first day of each month. You can exchange those credits for patterns of your choosing in our pattern catalog (1 credit = 1 pattern). The credits do not expire, so you don't have to use them within a certain time period. Once you exchange them for a pattern, the pattern will be saved in your pattern library, where you will always be able to access it, whether your membership is active or not.
Please note that your credits are only available to you during times that your membership is active, but if you cancel your membership and then come back later, any credits you accrued previously will become available again. Credits are not transferrable into refunds or discounts if you decide to end or change your membership. When you join Seamwork you are paying for access, not for use. Whether you decide to use every feature that comes with your membership is totally up to you.
You can learn more about our plans and join here: https://www.seamwork.com/#start
Please take a moment to review our Cancellation Policy.
Legacy plans
Some members may be on a Premium or Basic plan (billed either monthly or annually). These plans are no longer available for purchase.