How do I blend between the size ranges?
Although it's possible to blend between sizes, we recommend that you start with one size range, with the size that most matches your body shape. For dresses and tops, choose the size that matches your bust measurements and cup size. For skirts and trousers, choose the size that matches your waist-to-hip ratio.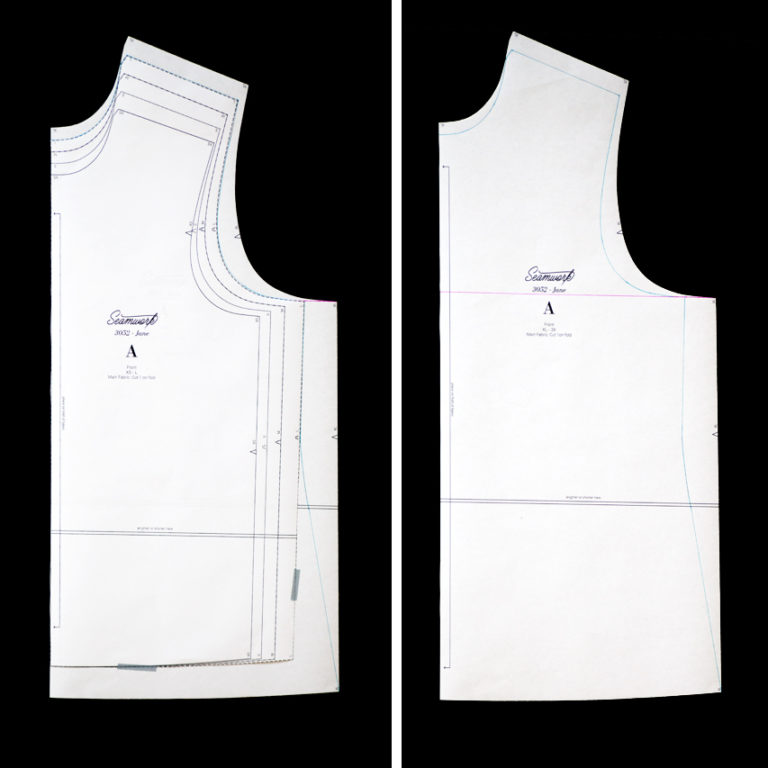 If you want to blend between the size ranges, cut along the cutting line of each size you will be blending. Align the two pattern pieces either at the waist, end of armhole, or center front/back, with the smaller pattern piece on top of the larger pattern piece. Tape in place. With a curved ruler, trace the base pattern and blend to the other size. For more help with blending sizes, click here.
Why can't the size ranges be drafted the same?
The process of drafting both size ranges is exactly the same, but each size range is created from a different starting point, using a separate block, fit model, and fit process. By using blocks for different body types, we are able to get the best fit for both size ranges.