Update 2: Posted December 8, 2020
The Penny instructions were clarified in the following places:
1. The illustrations no longer have neckline notches on the yoke pieces for both versions.
2. The upper and under collar and collar stands have updated markings. The collar stand no longer has notches, but circles, to line up with the shoulder seams of the bodice.
3. Pages 37 (misses) and 39 (curvy) have updated instructions for step 1. Before it said inner collar, but it's now the outer collar. It previously said to align notches, but now it's circles for the shoulder seams of the bodice.
Update 1: Posted May 13, 2018
In the original printed version of Penny, there is an error in the cutting layout illustrations for version 2, pieces R and S in edition 1.0. Please see the correct illustrations below.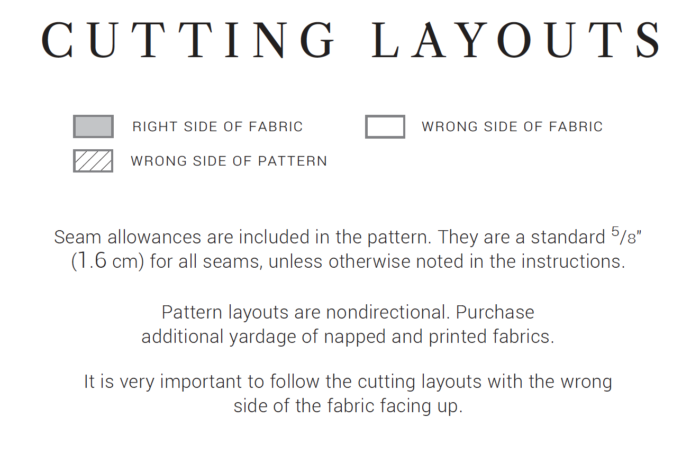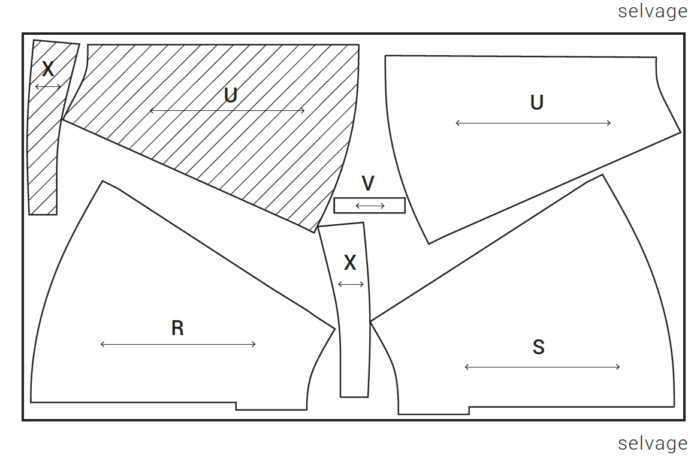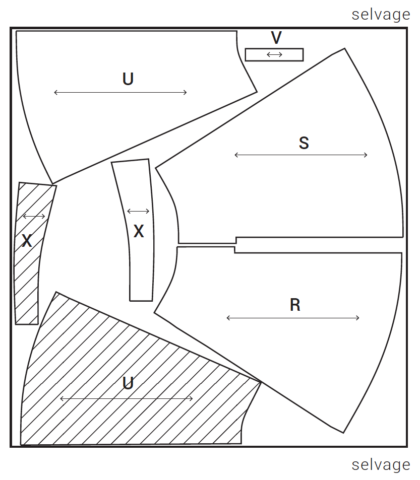 Posted May 13, 2018.